ALPI IBÉRICA is a specialist in transporting all sorts of dangerous goods (ADR). We ensure that the goods reach their final destination safely and in accordance with legal requirements. Rendering a quality service requires keeping up to date with legislative changes.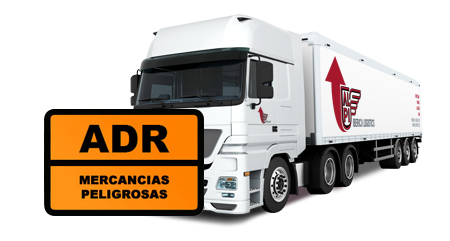 Our ADR goods service performs annual real-life drills with the Fire Brigade and authorities; we have first aid, occupational health and safety teams, as well as providing in-house training.
Being specialists in the carriage of ADR goods requires ensuring compliance with the highest geolocation standards, an adequate surveillance system and fully equipped vehicles.
We handle most of the categories in this type of merchandise: gases, flammable liquids, flammable solids, spontaneously combustible material, substances that give off flammable gases in contact with water, oxidising substances, organic peroxides, toxic substances, etc.
A UNIQUE, DISTINCTIVE SERVICE WITH ADR GOODS